MIP2018 will take place on the 5th floor of Greenville ONE in downtown Greenville, SC at
1 North Main Street, Greenville, SC 29601
Details about this building are at www.onegreenville.com. 
It houses Clemson University's MBA program and is a business and entrepreneurial education center that provides leading-edge teaching spaces equipped with advanced technology. It also includes a flexible event space for lectures and programs, a roof terrace overlooking a central plaza, a boardroom, and an incubator space for start-up initiatives.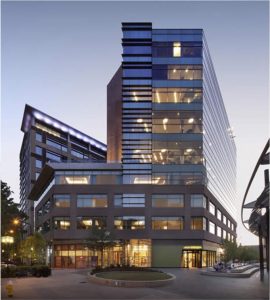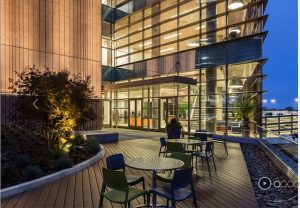 About Clemson University
Clemson University, founded in 1889, is a public land-grant and sea-grant science- and engineering-oriented university dedicated to teaching, research and service. It has a total enrollment of about 24,500 students, and is ranked  as the 23rd best national public university by U.S.News & World Report, and as one of the best value colleges by Kiplinger and Princeton Review.
The main campus stretches 1,400 acres in the town of Clemson, SC located in the foothills of Blue Ridge Mountains, surrounded by Lake Hartwell and its own forest. Smaller campuses are located in Greenville, SC and Charleston, SC. For more information, visit the university website.
Photos taken from onegreenville.com and ls3p.com.