For some recommended places to eat, click here.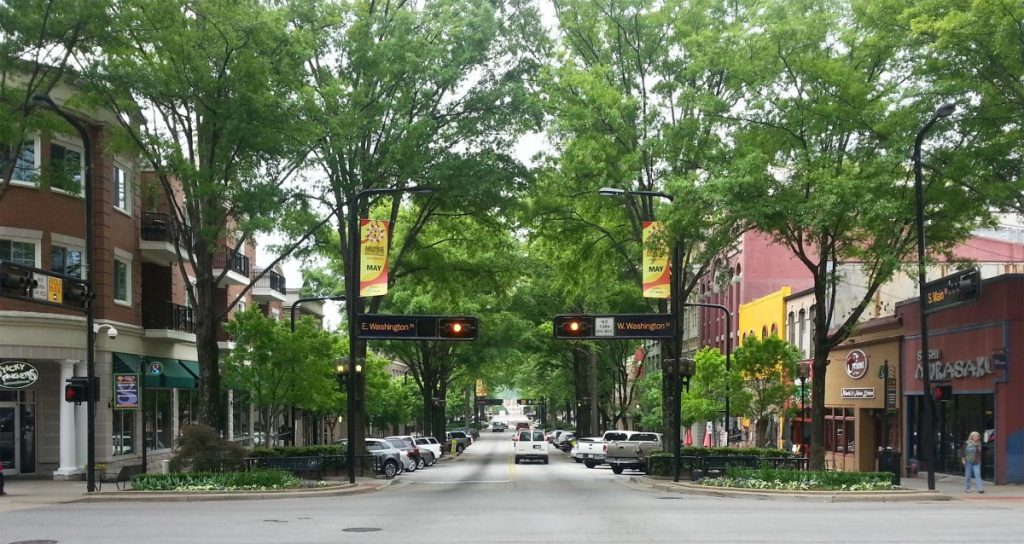 Downtown Greenville, aptly labeled as the "Next Charleston" recently by NY Times, is regarded as a prominent destination in the Southeast for business, living and fun. The following is a brief overview of its attractiveness (taken from http://www.visitgreenvillesc.com):
Nestled into the foothills of the Blue Ridge Mountains, Greenville, South Carolina has combined traditional southern charm, stunning natural beauty and an unexpected contemporary cool to create  one of America's hottest emerging destinations and fastest growing cities. From a revitalized downtown ranked among "America's Ten Best" by Forbes Magazine to  downtown Greenville's one-of-a-kind Liberty Bridge, quaint shops, boutiques, and fabulous restaurants to a world-class collection of museums, galleries, and theaters to some of the most beautiful lakes, rivers and mountains in the world, Greenville, South Carolina is everything they say it is and more.
It was ranked by NY Times as #12 on its list of 52 places in the world to visit in 2017. It has been ranked highly on other travel & tourism lists also, such as: (a) Top 10 Best Downtowns in America by Forbes, (b) One of the Best Cities for Young Adults by Forbes, (c) 5th Most Fun & Affordable Cities in US by Bloomberg Businessweek, (d) Ranked 9th Fastest Growing City in the Nation by CNN Money, (e) One of 5 Best Places to Retire by Fortune Magazine.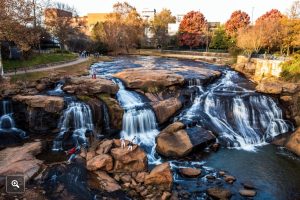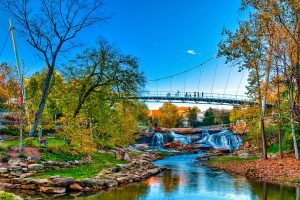 The canopy-lined Main Street, on which the proposed venue is located, is known for its vibrant scene and many options for multi-cuisine food and bars and cafes. There is a 20 mile Swamp Rabbit Trail for walking, running, cycling. There is a beautiful waterfall in the picturesque Falls Park. Both these attractions are within a 10 min. walking distance from the venue, and one can enjoy them in the morning, over the lunch break, and in the evening.